First of all, E-FLEX VIETNAM CO., LTD would like to wish health, success, happiness and sincere thanks to customers who have been interested, attached and won favor for the business. our business over the years.
About E-Flex Vietnam
E-Flex Vietnam is a direct manufacturer and distributor specializing in metal joints for civil and industrial pipes. In particular, we focus on the lines of stainless steel flexible joints and thermal expansion joints for a variety of piping systems in different fields.
Vietnam is one of the Asian countries that has attracted many domestic and foreign investors to invest in the construction of large-scale industrial production plants. In particular, the mechanical industry is one of the industries that have an important position in the manufacture and production of machines, tools and equipment in industrial and civil production lines with the goal of applying technology to the industrial and commercial sectors. New technologies, research and technical development help improve labor productivity. To meet the strong growth demand in the domestic market, combined with the goal of exporting products to other countries around the world.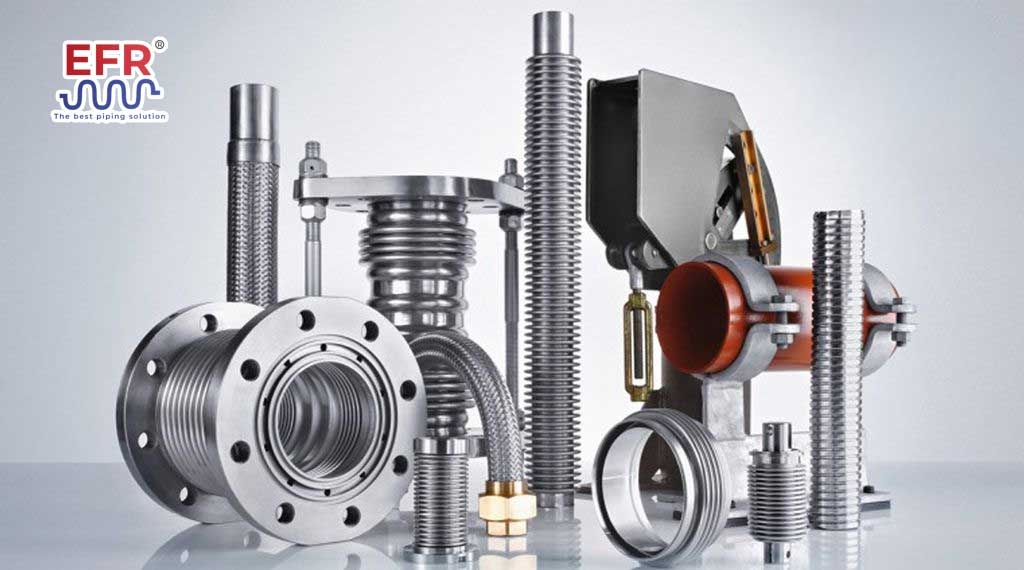 Over time, learn about user needs, understand development trends and limited supply capacity in the domestic market. E-FLEX VIETNAM CO., LTD was established to meet the needs of providing good quality products and fastest delivery time to customers. With the goal of always wanting to bring customers the best quality products. E-FLEX has considered and selected to cooperate with suppliers from the US and European countries. Invest in modern machinery and equipment to serve production with the mission of controlling and ensuring the best quality products to customers.
With a core team with many years of experience, combined with a team of young, dynamic, enthusiastic, creative engineers in research, a professional working environment. Always listen to feedback from customers, contribute ideas to change models, improve technology. In order to contribute to the development of the growing domestic industry.
About the product:
Products provided by E-FLEX VIET NAM under the brand name "EFR" focus on the main product lines such as:
❋ External Pressurized Expansion Joint EFR
With the motto of our business is: " EUROPE QUALITY ". E-FLEX VIET NAM Company always puts product quality as the core value to build Quality - Prestige - Trust for customers. E-FLEX VIET NAM always wants EFR-branded products to bring customers the most optimal cost-saving solution and be trusted by customers, becoming a reliable partner for sustainable development together, bring the best quality products to Vietnamese people.
Thank you very much & best regards!
---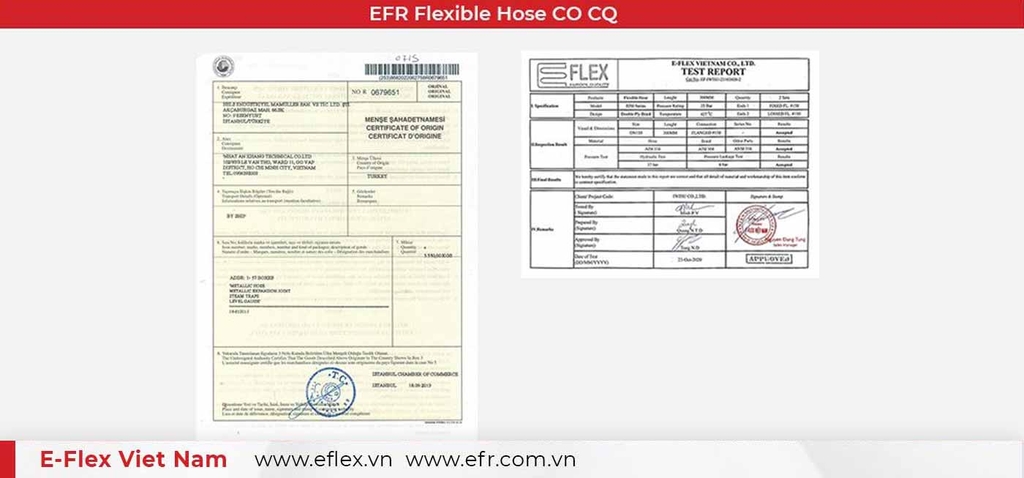 Exclusive brands:
EFR - The Best Piping Solution
Raw material supply:
Turkey (Europe Origin)
United States (Americas Origin)
Quality control system:
Europe Quality (Internal Target Standard)
Production line system:
Metal Lathes: TUDA TUDO MAX (Japanese technology).
Metal Drill: YOSHIDA (Japanese technology).


High precision welding technology:
High Precision Tig Welding