Flexible couplings Inox flanged or flanged stainless steel flexible couplings are the type of coupling that plays an indispensable role in pipeline systems. Knowing the structure of the stainless steel flanged joint will make the purchase, installation or sale of this equipment more convenient and efficient.

First, before going into the detailed structure, let's find out what stainless steel flanged coupling is. That will make it easier to learn the texture afterwards.
Stainless steel flanged flexible coupling
What is flanged stainless steel flexible coupling ? For people with little chance of contact with the piping system is often very unfamiliar about this type of equipment.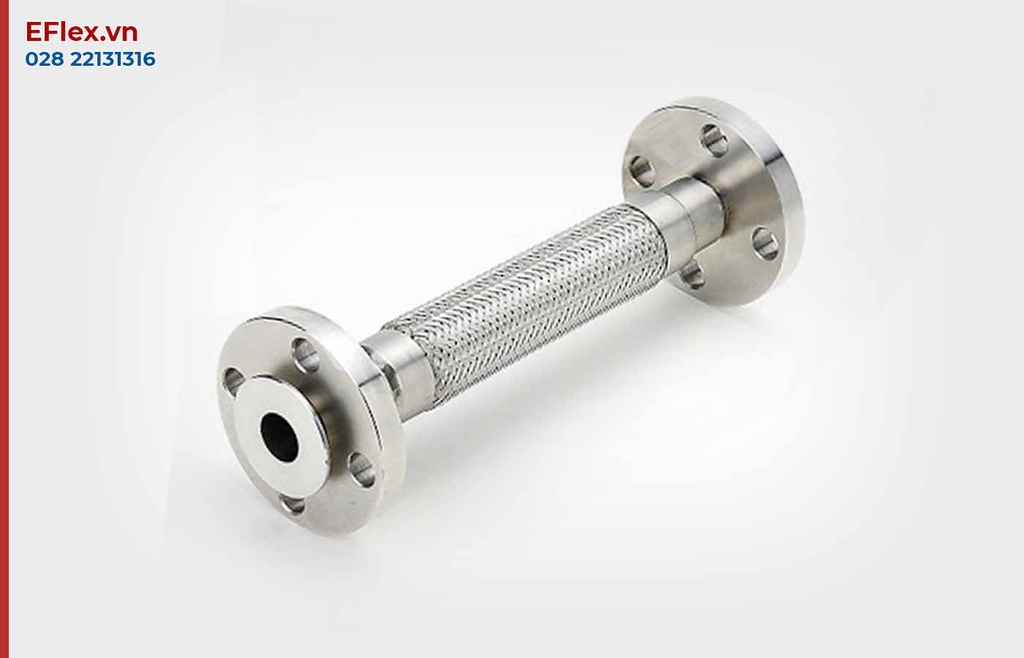 Flanged stainless steel flexible coupling is an indispensable component in piping systems.

Stainless steel flanged flexible coupling is a type of equipment used to connect two pipelines (gas, gas, oil, chemical solvent, ...). together. The main constituent material is stainless steel and its connection to the pipe is flange connection.
QUOTATION OF THE LATEST INOX COUPLING COMBINATION
---

In particular, the device body has a special structure (flexible tube) that offers a very flexible bending ability. Suitable for installation on pipes requiring high flexibility, being able to redirect the pipe as needed. At the same time helping to protect the pipe from vibrations, bad thermal expansion.
Some pipeline works need: water pipeline system, oil pipeline, industrial boiler, water plant, oil pipeline, gas plant, ..
Some other names: stainless steel flexible coupling, flanged flexible pipe, stainless steel vibration resistant joint, stainless steel vibration resistant pipe, stainless steel flange flexible wire.

See product for more details
Structure of flanged stainless steel coupling
In fact, the structure of the flanged stainless steel flexible pipe is composed of three main components: the tube part (bellow), the tube outer shell (braid) and two flange type fitting (fitting).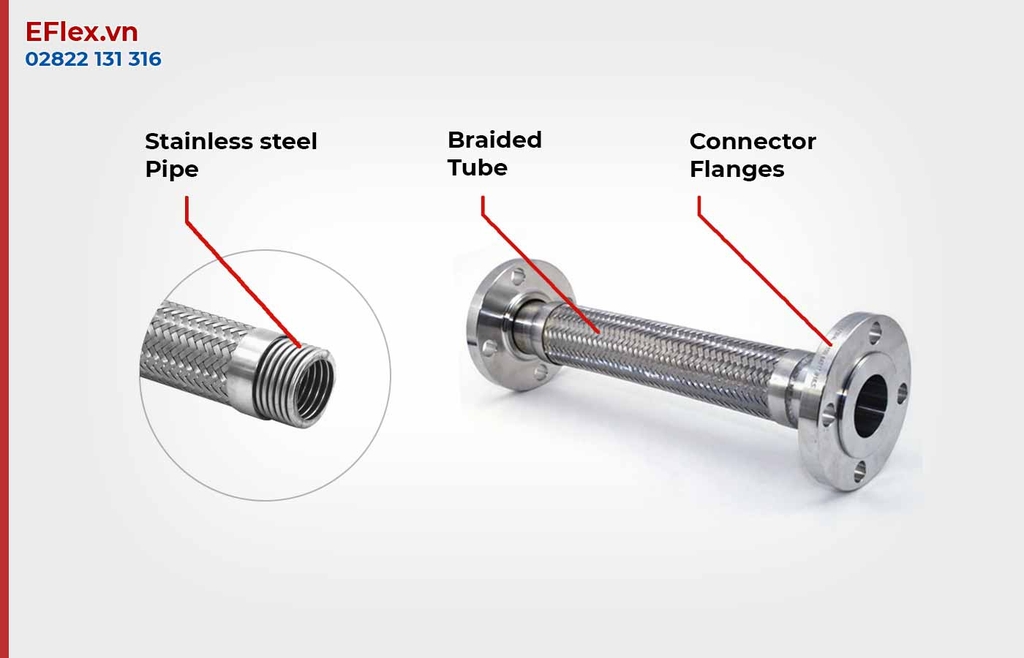 Bellow parts:
The intestine, also known as the chicken intestine (Bellow) is the part in direct contact with the solvent of the pipeline. Made of high quality stainless steel (stainless steel 304L / 316L / 321L ...). This is the most important part of the joint, deciding the ability to bend, the strength of the joint.
Are you worried about your long-time pipe being corroded? rust? .. by the action of chemicals (acids, nitrogen, hot water, ...) and oxidation? Now with 100% stainless steel core will help eliminate concerns thanks to the good resistance of Inox.
The advantages of stainless steel pipe (Stanless steel pipe): no oxidation, withstand high temperatures and high pressure, suitable for even harsh conductors such as acids, liquid nitrogen, ... At the same time help to reduce the annual replacement maintenance costs.
The stainless steel flexible coupling thanks to the stainless steel core, should inherit the above advantages. In addition, the soft stainless steel pipe (wavy groove design) should bring high bending and flexibility. That is also why the product is called with the name: stainless steel anti-vibration pipes, stainless steel anti-vibration joints, and flexible fittings.
However, besides the advantages, the stainless steel tube core has a much higher price than other conventional pipes.

Tube sheath (Braid):
Help protect the tube intestine, increase pressure resistance up to dozens of times. Also made of optional 304 or 316 stainless steel upon request. At E-Flex Vietnam, users can freely choose the number of braids: 0 layers, 1 layer, 2 layers, ... to suit the location to be installed.

2 (Fitting) flange connectors:
2 Fitting connectors for direct connection to the pipeline. Flanges are flat disc-shaped connectors, usually made of regular steel or stainless steel. Flanges are installed in a face-to-face fashion between two flanges together by means of screw bolts.

What is flange? What types of flanges are there?

Specifications table of stainless steel flanged fittings:
Below is a table of dimensions for flanged stainless steel flexible pipe made at E-Flex Vietnam. Specify the dimensions: inside diameter, outside diameter, pressure resistance, ... Help the buyer to choose the correct choice with the most practical needs, to avoid cases of buying wrong and confused. .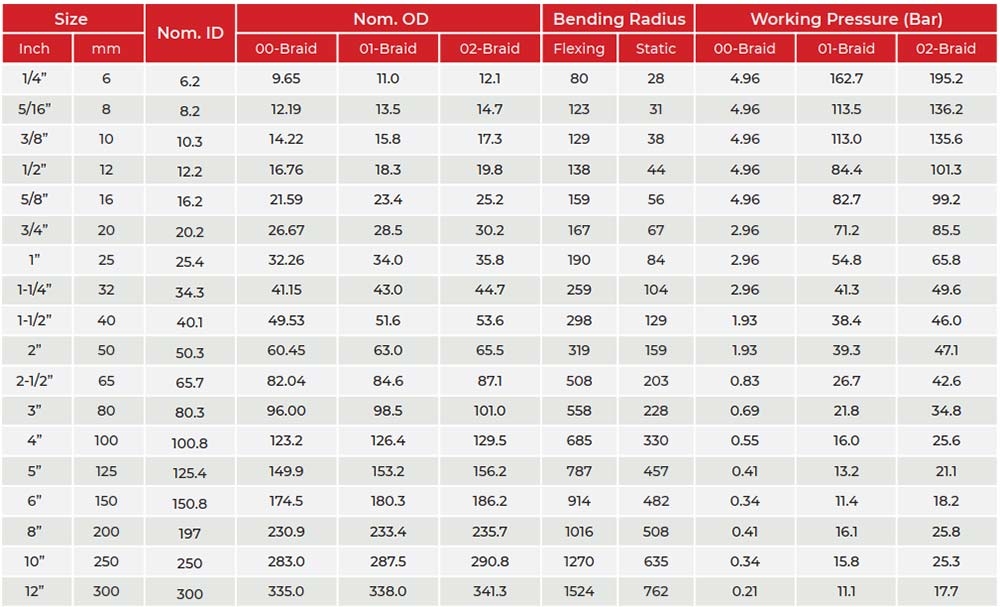 Inside:
| | |
| --- | --- |
| Size | Tube size, tube size |
| Last name. ID | Diameter in tube |
| Nom. FROM | Pipe outer diameter |
| 00-Braid | There is no cover |
| 01-Braid | There is a sheath |
| 02-Braid | There are 2 sheaths |
| Bending | Ability to drink curvature |
| Working Pressure | Working pressure |

Material:
Flexible hose: Stainless steel ANSI 316L / 321L
Mesh cover: stainless steel AISI 304/316
Fitting (connector): Stainless steel 304/316, Steel, Iron or other material.
Quotation for the latest stainless steel flanged coupling
Are you looking to buy stainless steel flanged joints to install for your pipes? Or for business or distribution? Need the latest price list for stainless steel flanged joints ?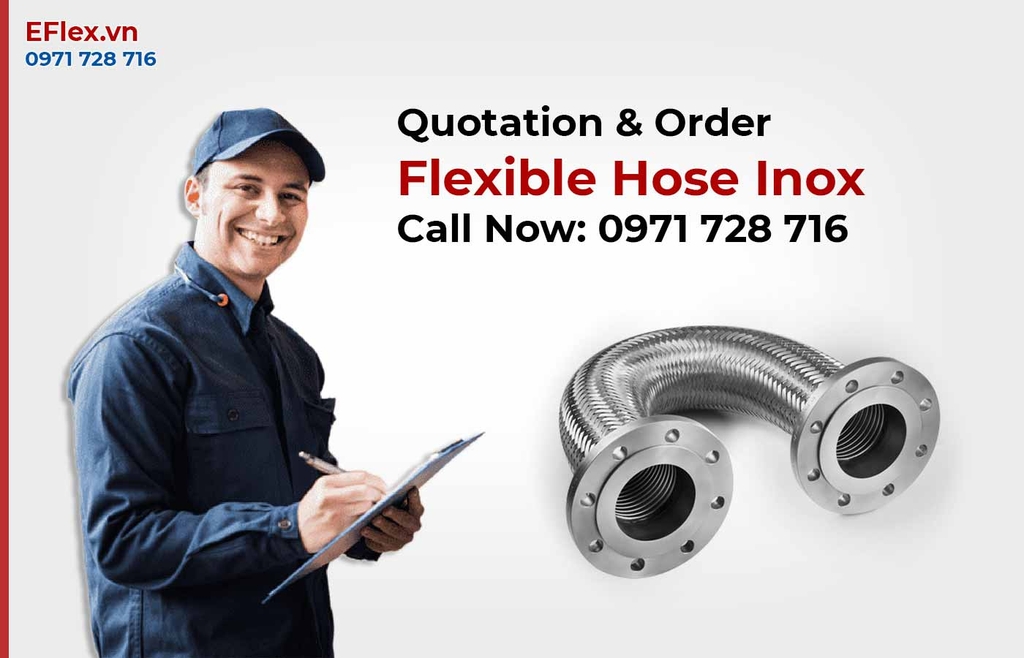 At this point, please contact E-FLEX VIET NAM to get the latest quotation for flexible flanged cradles with features:
- Flexible stainless steel couplings with all models, types of connectors, and common sizes.
- Production of custom orders.
- Source of high quality raw materials imported from Europe.
- Quality certification CO and CQ for the order needed.
QUOTATION OF THE LATEST INOX COUPLING COMBINATION
---

See details of the article: Quotation Table of Inox Flexible Coupling
E-FLEX Vietnam - As a manufacturer and distributor of stainless steel joints nationwide, so surely we can quote a good price. Highly skilled staff will help you have a reliable shopping experience. Especially, the delivery time is fast thanks to the factory located in Vietnam.